We are Irving Refrigerator repair service and we offer various appliance repair services in and around Irving, TX area. Some of our services are listed below:
Appliance Repair in Irving
Irving Refrigerator Repair provides professional appliance repair in Irving, Texas. Our technicians and repair crew fix the most popular brands like Maytag, KitchenAid, etc. We will take care of all your household appliances. From our side, you can depend on us to be at your place on time and provide service right away. We do not want to delay your appliance repair. Why do you have to wait and stay a single day without using your appliance because it's broken when there is Irving Appliance Repair. Services that we provide include appliance repair, refrigerator repair, ice maker repair, dishwasher repair, garbage disposal, washing machine repair, and dryer repair. All this is done and provided for the vicinity of Irving and Dallas Fort-Worth area.
Our Process
Refrigerator Repair in Irving
Irving Refrigerator Repair can fix most of your issues on standard refrigerator models. This includes commercial models, stand-alone, and side by side style fridges. The professional crew that we have been trained to identify, and repair cooling problems, condensation problems, drips, leaks, slow ice makers, digital touch boards, lighting, smart technology synchronization, and various other problems. Other common problems are water leaking on the floor, the freezer doesn't get cold enough, unit cycles too often, fresh food compartment is warming up and doesn't cool so produce goes bad, a sheet of ice on the freezer floor, the buildup of frost in the ice dispenser, refrigerator gets too cold, so it freezes food, and the water dispenser doesn't work. These are common issues usually refrigerator owners have, and so, our job is to provide solutions to those when we visit your place. We want you to get your fridge back and in working condition again, so you can leave the worries with us. Sit back and enjoy your normal state of refrigerator working again.
Freezer/Ice Maker Repair in Irving
Like common issues with refrigerator's there arises with freezers. First is your freezer may be making strange noises, there's going to be frost buildup in the freezer, small amounts of water leaking on the floor next to the freezer, and freezer doesn't run, the temperature in the freezer gets too warm for the contents placed inside. Obviously, you are wondering for the solutions, well Irving Refrigerator Repair has them. We all love our ice, so we can enjoy with favorite beverages like water, soda, alcohol, juice, and wine. One may feel lonely without ice for a couple of days but once you meet us, we have got your back. Your ice machine may not be making ice, not enough ice, clogged or broken water inlet valve, control arm out of position, and it might be frozen. That is why we are there for you, please have us look at your ice maker or freezer for inspection.
Washer & Dryer Repair in Irving
At Irving Refrigerator Repair, we perform services for every type of issue on even older washing machines and dryers as well as newer models. We know you got problems related to vibration, agitation, grinding noises, door closure, draining, and many other common issues. Our clients want to count on us to finish up the repair at the first visit and make your appliance go back to the original condition working. Nobody wants to go to the laundromat when you have a washer and dryer in your place.
Dishwasher Repair in Irving
Irving Refrigerator Repair is available for professional dishwasher repair servicing the Irving vicinity. We diagnose and fix dishwashers the right way so that you can rely on us. Clients should trust us, and that is what we strive to aim for. It doesn't matter whether the dirty odors or cloudy dishes, vibration, grinding noises, drain problems, we know the solutions to them all. After a long days' worth of hard workers who want to hand wash dishes just because your dishwasher is broken. We want our clients to just press that start button and return to cleaned dishes. Well don't get scared, we specialize in this. Contact us to get out crew out to your place and fix it at the right moment because our technicians are prepared for all this.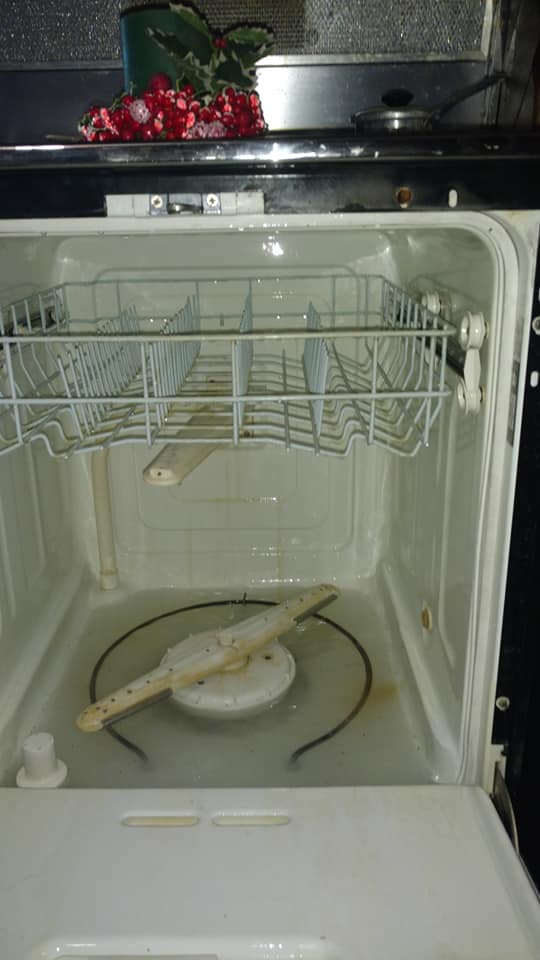 Garbage Disposal Repair in Irving
We can repair your garbage disposal machine. Who doesn't want your small leftover to not get crushed and worry every time after about the tiny bits of food left when you can crush them all out! We have the answer for you. If you contact us, your money won't go into the drain.
Oven Repair in Irving
Irving Refrigerator Repair is engineered for repairing ovens. From residential to commercial models, we can repair them. We have the best tools for identifying and repairing the issue. We try to maintain our 100% satisfaction rate as much as possible with a ½ month warranty on the parts and labor. Learn more by contacting us today.
Why Irving Refrigerator Repair?
As mentioned before, we try to maintain our clientele and we want to keep them. With that in mind, we always want to make the customer feel happy. Performance, management, commitment, and service is what our business motto is. What matters to us is customer satisfaction more so than collecting business in monetary value. We compete with others in the area, because our technicians are licensed with advanced diagnostic tools, and try to always repair even if it means a replacement is needed. At Irving Refrigerator Repair, we go above the expectations to serve in the most proficient way possible. Here we are aware of how pricy appliances can get, and that everyone wants their investment secured and not for issues. So, we aim to get those appliances working for a lower price than manufacturer companies charge for. Located in the vicinity, we bring out same-day service appointments, so the community of Irving does not have to wait and be sitting back inconveniently inside their homes or commercial businesses. Worry less and bring your tensions to us, just dump them on us so we can handle the complex stuff.
We have trained repair technicians with years of experience that will service your appliances the same day or schedule the repair at your convenience during weekdays, weekends, and even holidays sometimes. Irving Refrigerator Repair courteous staff will call in advance to let you know the exact time they will arrive so you can plan ahead for their arrival.
Our staff updates their repair knowledge by attending frequent seminars and repair clinics when needed to keep updated on the newest products, repair techniques, and advancements in technology.
Irving Refrigerator Repair professionals are licensed, insured and have years of local experience, we have made service calls in almost every neighborhood in and around Irving, Dallas and beyond.
You need to rely on fast efficient service when your appliances break down in the middle of the night. Irving Refrigerator Repair is stocked with 1000's of parts and ready to fix almost any machine the same day. We know how important your appliances are and we want to help you keep them maintained and running properly.
No matter what type of appliance you have. Our services include Washing Machines, Dryers, Refrigerators, Freezers, Ice Makers, Dishwasher, Garbage Disposal, Ovens from most of the major brands. If you have an appliance that is broken down, most likely we have the tools, parts, and knowledge to fix it right away.
Our Appliance Service team are experienced technicians who are experts in handling various brands and all kinds of appliances. We have a specialized team in handing Refrigerator Service in Irving. Home Appliance repair is homeowners' headache sometimes, we are here to help.
One of the experienced Refrigerator Repair Companies in Irving.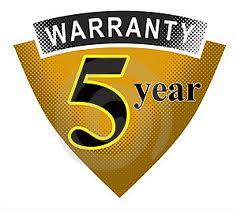 Refrigerator Repair is something we take very seriously, we offer emergency service and offer very flexible scheduling. We work evenings and weekends around the clock to keep your Dryer Repair hassle-free. We even work holidays sometimes to keep your machines running when you need them most.
We have seen the inside of every machine on the market and have replaced parts on almost every model old and new. We have the right tools and carry the parts in our van for that fast same day completion.
Refrigerator Repair is something even the best Do-It-Yourselfers need help with.
Refrigerator Repair takes experience and technical know-how. Knowing what is wrong at the time of failure is great but the true expert can detect noises of parts that will fail next. Who wants to deal with refrigerator repairs and food loss more than once. That's why after years of refrigerator repair, we should be on speed dial or your favorites.
Refrigerator or Freezer Stops Working
You might have an emergency repair that you will need as your refrigerated and freezer items are at risk for spoiling. This can be very costly considering you may have to replace your food items as well as a repair. If you find that the problem is not due to the power cord working its way out of the outlet, first check our appliance repair tips or give us a call and we will be at your home within four (4) hours to repair it at your request. In the meantime, keep your refrigerator and freezer closed to prevent any spoilage and to contain the cool air unless it is winter time just put the food outside or in the garage if you have one.
To make your life more convenient, we accept checks and credit cards as payment methods. We also offer discounts for seniors.
What You Can Expect
Prompt, Reliable Service
Factory-Trained Technicians
90% – 95% of Service Calls are completed in just one visit
No need to order parts that can take days to arrive.
Pre-Stocked with the parts they need. Our technicians Arrive at your residence with Parts on the Truck
Industry-Leading 1 – 5-year Parts Warranty