If you live or own a business in Irving, TX, or Dallas or Tarrant counties, and have an appliance that needs repairs, you have landed at the right page. We at Irving Refrigerator Repair take pride in offering our services for repairing the whole range of appliances. When you set up your home, you invest in appliances like refrigerator, washing machine & dryer, Dishwasher, air conditioner and so on. All these make your life more comfortable in going about your daily chores. If any of them were to stop working, however, you may feel frustrated. We are here to assist you with our appliance service so that you leave your worries to us and relax.
Why Choose Irving Refrigerator Repair?
We are one of the best in the appliance repair business in Irving. There are a few elements you would look for in a reliable repair services provider. The most critical part is the reliability. Reliability comes from the timely execution of work to the satisfaction of the customers at a fair cost. Reliability also comes from being honest and transparent. If an appliance is beyond repair and needs replacement, our representative will tell you this upfront.
There are other unique features in the appliance repair services provided by Irving Refrigerator Repair. When our repair truck fetches up at your driveway, feel assured that it will carry all the spare components that may need replacement. This is our commitment to finish the work fast. The technician won't need to rush back to pick up a spare part. What's more, we offer a 100% guarantee on the parts we fit on your appliances.
We are also a one-stop service for all your appliances and can handle repairs of refrigerators, freezers, and other small appliance repairs as well. We can handle practically every brand of appliance starting with AEG and going right up to Whirlpool and White-Westinghouse, in the alphabetic order.
What Goes Wrong?
Based on our extensive experience, we can predict what can go wrong with each of the appliances households possess. When you call us with your complaint about refrigerator repair or freezer service, our representative would first help you find out what could have gone wrong with the appliance.
Is it properly plugged into the mains?
Are you noticing any leak of water?
Some questions like this are put to the customer so that our service team can get a fair idea of the nature of the problem. This helps us in deputing the right technical hand to look at your appliance.
No Loose Ends
As soon as our technician reaches your place and makes an assessment of the appliance, he will be able to give you a firm written quotation. This ensures nothing is left to the imagination. Once you agree to carry out the refrigeration repair or other repair work involved, we will start the work. The time taken will be only in dismantling the appliance and reassembling it. As mentioned, our service truck will carry all the parts needed. We also offer a warranty of one month for our service. You can get back to your routine without worrying about the appliance.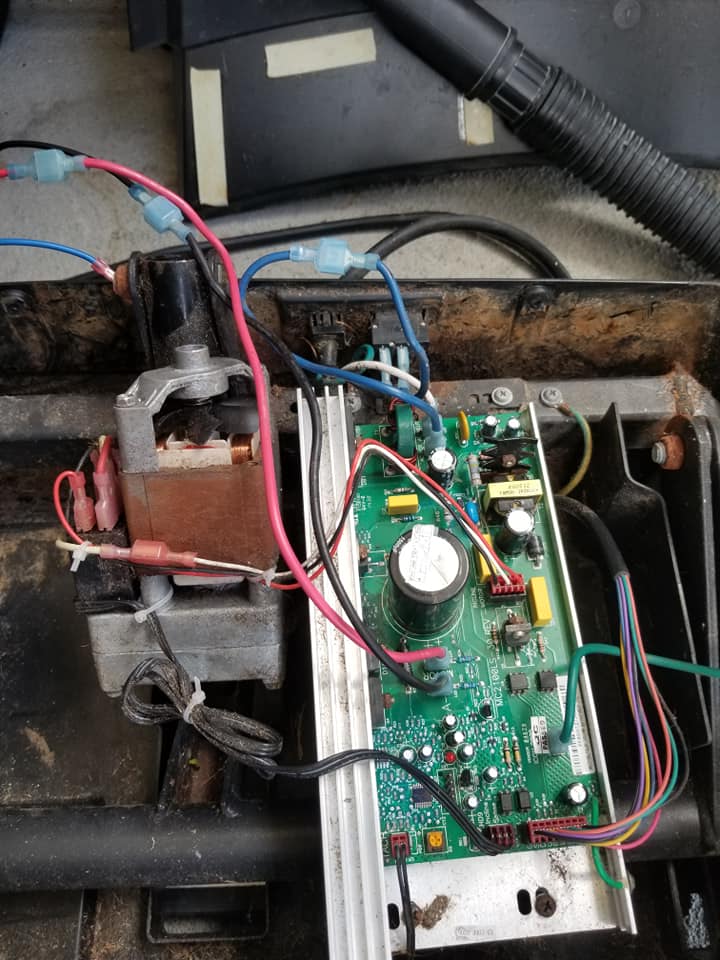 Time Chosen by You for Our Technician's Visit
We believe your time is precious and you get to choose the time for our technician to visit your premises for the appliance repair. You may be busy and may not be at home. We leave it to your comfort and convenience to visit for the appliance repair work.
Commercial Customers Can Call Us Too
Our appliance service in Irving, TX is not restricted only to the domestic customers. All commercial establishments in the city which need repair work to be undertaken on any of their appliances can call us. Our team would be standing by to service all your needs. The same elements of timely service, being upfront about the assessment of the condition of the appliance and being cost-effective will be followed with our commercial customers as well.
Our Commitment to Healthy Living
At Irving Refrigerator Repair, we fully respect the genuine needs of the citizens of Irving and stay committed to their welfare. We understand that you invest your hard-earned money on buying the best appliances. They should last at least 10 years if they are handled well. If they malfunction, the option to repair the machine should be the first preference. Only when our technician is certain that the appliance is beyond repair, we will recommend that you buy a new one.
Allow us to be of service.