Buying a new refrigerator costs a lot of money. A refrigerator is made of several components and is arguably the most important and prominently visible appliance in your kitchen. It is a device that will act as a storekeeper for a large number of food items. A refrigerator will be responsible for preserving the food and keeping it in good condition for a long time so that you can consume the same whenever you wish to.
When you decide to put in your savings to buy a refrigerator, it is better to consult with someone or take somebody's advice so that your money is well-spent. You can consult with companies like Irving Refrigerator Repair for the same. Here are a few things you need to consider when you decide to invest in a new refrigerator.
Space
The amount of space available in your kitchen or the area where you want to install the refrigerator is one of the first things you need to consider before buying one. People often buy a refrigerator and then realize that there is not enough space in the house to keep it. While a fridge consumes a certain amount of space, a little more space is needed to ensure that you can open the door without facing any difficulty.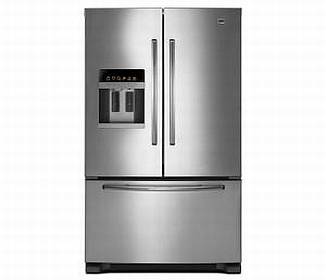 Type of Refrigerator
Before investing in a refrigerator, you must be clear about the type you want to have in your home. Mini Fridge, Single Door, Double Door, Triple Door, Side By Side – refrigerators come in different types, shapes and sizes. Make a list of a few things like the amount of space you have in your house, the budget you have kept aside and the kind of storage capacity you want your fridge to have. Go through the list carefully. That will help you decide the kind of refrigerator you should buy.
Energy Rating
Energy Efficiency Rating (EER) of an electronic appliance gives you an idea about how energy-efficient it is. The more energy-efficient an appliance is, the more you save on electricity and the less you spend on electricity bills. It is also referred to as the star-rating. If you want to have all the details about the amount of energy your fridge will consume, you can check with the company and ask them to provide you with the details of the total units of electricity (kWh) consumption by the fridge in a year.